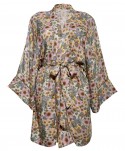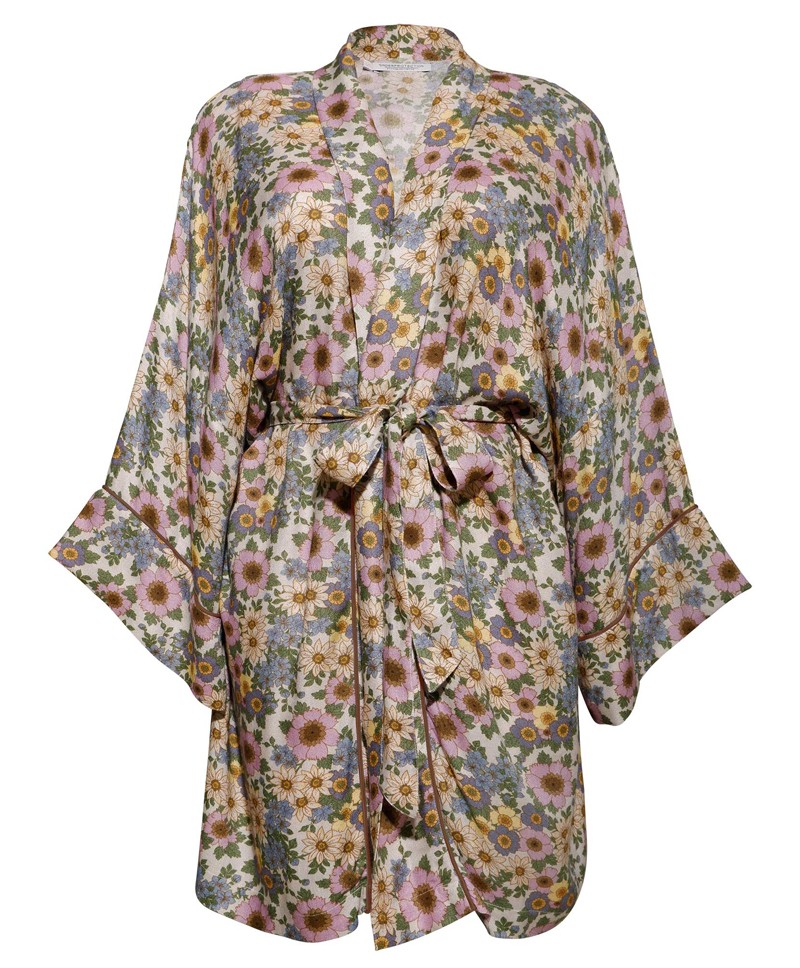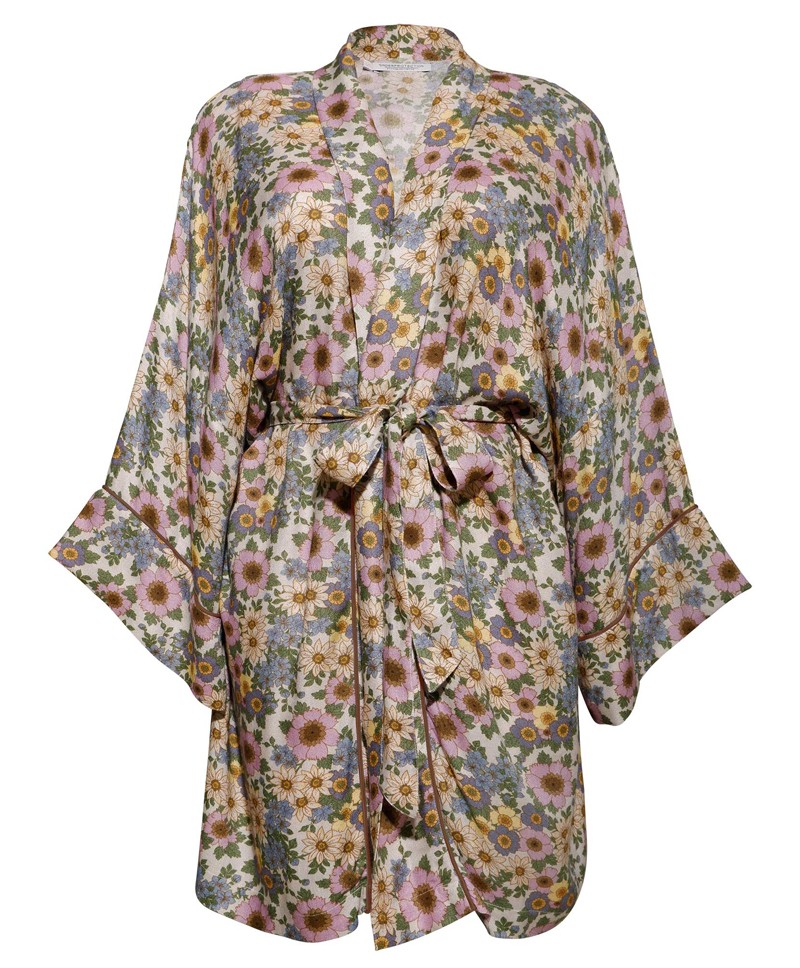  
Rania flower kimono
Referencia:
118,00 €
30% de descuento
The Rania Kimono is made from soft lyocell satin fabric with a cute pastel flower print. It has a casual fit with wide airy sleeves and a waist tie. This beautiful and fresh print is just perfect for the upcoming bubbling season. 
Styling tip: Wear it as a dress or style it with Rania Pants and a pair of heels for a night out.
otros productos en la misma categoría:
22,00 €
Precio base
43,00 €
-50%
Precio
48,00 €
Precio base
69,00 €
-30%
Precio
This stunning Alice & Olivia black dress with white motives has an incredible quality and thick material. Perfect for a night out, this dress is cute and yet sexy. It's second hand and in perfect condition. Size S/36. Retail price 350€
Our Natural Grass Pencil is one of a kind. You see, most of the pencils out there are terrible for the environment, made from the worst kind of plastics. We spent half a year designing and developing our Natural Grass Pencil, which is made using only natural meadow grass and recycled BPA-free plastics.
Color : Wheat Beige
NOTE: The price is for 1 pencil only and not for the bundle of 4
18,00 €
Precio base
35,00 €
-50%
Precio
A Good Mobile Case iPhone 11 Pro  - Palm Leafs
0% plastic. 100% design. 
Our fashionable phone case is made in Sweden from linseed plant waste grown by a local farmer not far away from our headquarters. It is 100% back yard compostable - truly eco-friendly without compromising on design. Cases can be swapped and recycled at any time via our circularity program. We also plant one tree per case sold.
60,00 €
Precio base
86,00 €
-30%
Precio
22,00 €
Precio base
32,00 €
-30%
Precio
Leggings made of Organic Cotton Mix
FARIBAA, our leggings with a high and wide waistband, offers you freedom of movement and never gets out of shape. 100% Eco und Fair.
42,00 €
Precio base
60,00 €
-30%
Precio
Amy Bra is cut in a romantic floral lace with beige mesh lining. The lace is paired with shiny elastics and golden trim, a very luxurious combination. It has high apex cups, a flattering shape that really shows off the beautiful lace. Complete the set with Amy briefs.
Also available in lovely lavender colour. 
Styling tip: Layer it under a light shirt or t-shirt to show af glimpse of the beautiful lace.
158,00 €
Precio base
226,00 €
-30%
Precio
El modelo Black ink Croco 0.1.1 es un elegante mini bolso urbano hecho a mano con un innovador tejido sin PVC. Minibolso con solapa y cadena dorada desmontable de alta calidad ajustable en tres largos. Este bolso vegano se puede llevar de tres formas distintas: al hombro, a la cintura o en la mano como un elegante bolso de mano. Logotipo de la marca estampado a mano y número de serie del bolso en la parte delantera. Forrado con tela que se siente como cuero suave. Un bolsillo para artículos pequeños en el interior. 100% vegano
13,00 €
Precio base
25,00 €
-50%
Precio
Notebook A5 | Dusty Pink | Blank
Made from recycled stone, it's the world's first climate-positive notebook. The water-proof, naturally white stone paper has no grain direction, resulting in a silky-smooth writing experience.
Sometimes, innovation can challenge our assumptions
48,00 €
Precio base
95,00 €
-50%
Precio
Midi length jersey dress in classic navy made from 95% organic Fairtrade certified cotton and 5% elastane making this style ultra-comfortable and soft. With square neck, ¾ length sleeves and fitted bodice transitioning into a full skirt. An easy, flattering style for everyday wear, dress up or down. 
Our GOTS certified organic cotton is grown using methods and materials that have a low impact on the environment with systems in place to replenish and maintain soil fertility, reduce the use of toxic and persistent pesticides and fertilisers, and build biologically diverse agriculture. 
95% Organic Fairtrade Certified Cotton, 5% Elastane
35,00 €
Precio base
50,00 €
-30%
Precio
Our Lima Briefs are made in soft lace with delicate scalloped edges, for a light and romantic look. It leaves no marks under clothing, and the shape is really flattering on so many body types. It is a must-have in any lingerie drawer! Complete the set with matching Lima Bra.
Styling tip: These briefs are perfect under tight clothes because of the clean cut lace edges - you can wear them under anything!
105,00 €
Precio base
210,00 €
-50%
Precio
Thea Denim Boilersuit 100% Organic Certified Cotton
A top pick, this blue denim boilersuit is a coveted and timeless piece for any season. Featuring patch pockets at front and back, wide cropped leg, nickel-free silver coloured buttons to fasten and waist belt. An easy, throw-on piece to wear with your favourite trainers, made from 100% organic certified cotton. 
15,00 €
Precio base
22,00 €
-30%
Precio
Our thinnest pair of tights, are still recycled and comfortable! Elin is made from Econyl yarn, which is made from ocean and landfill waste such as fish nets. Here are the reasons why you'll love her as much as we do:
- 20 denier tights
- Sheer
- Soft waistband
- Flat seams
- Toe reinforcements
- Cotton gusset
- 100% emission free tights
- Knitted from recycled yarns