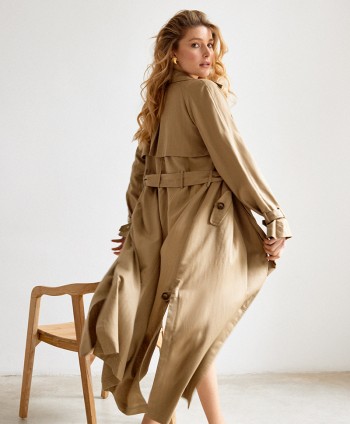 145.00 €
Regular price
290.00 €
-50%
Price
LAST UNITS AVAILABLE
Anonymous, dedicated to all women who made history in arts, science, education, politics, but were shaded and oppressed by male domination. For them, I dedicate my favourite design of the collection, an absolute stunning oversized trench coat with the most amazing attention to details. A timeless piece to be worn a lifetime from Spring to Autumn made of 55% Linen & 45% lyocell (tencel).
Style tip : add shoulder pads to bring a more 90s aesthetic
We produce in small batches to help fight overproduction and waste in the fashion industry.